Best Of 2006
Blue Note Equipment Awards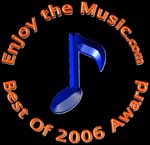 Source Components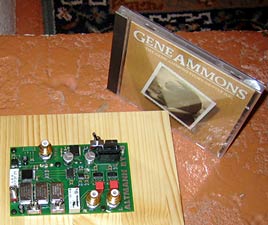 Altmann Micro Machines Attraction DAC
Price: Varies depending on upgrades
Click here to read the complete review.


The Attraction DAC redefined my expectations of what is possible with the standard CD format, and at a very affordable price. Yes, there's plenty of detail and clarity, and the corpus of each instrument is portrayed with a believable foundation and a purity of harmonic texture. But above all else, the music possessed both body and soul. The music's full palette of emotions is propelled forward with verve, from a whisper to a scream, from a sweet refrain to a touch of the blues, a veritable "soul train" of emotions.
Simply put, the AMM Attraction DAC represents a tour de force of digital artistry and is justifiably my current reference.
Dick Olsher

----
This is a review of the Altmann BYOB Amplifier, Attraction DAC, Creation ADC, Altmann Phono Stage, , BYOB Speaker System, Altmann Acoustic Panel, Altmann UPCI (Ultra Precision Clock Injector) or Altmann JISCO (Jitter Scrambling Decorrelator).