Review of Altmann Attraction DAC, 192kHz version

It's a dac Jim but not as we know it,


Altmanns new Attraction BYOB (bring your own battery) DAC differs in many ways from all commercial designs, firstly there's no over or up sampling opting for a more direct conversion" true sample rate", Then there's the power supply, a battery being a very clean source of power and used to good affect in phono stages and preamps and off course this is not a dac in the box , the surface mount component board houses everything including in and out RCA's it's then fastened to a treated piece of spruce sure it doesn't look like any other dac but neither dose it sound like any other dac.


The musical timing has a natural ease whilst retaining all the excitement of the
recording, life like and foot tapping normally only pulled of by good analogue systems and like many of us I have abandoned vinyl for the convenience of cd and spent the last ten years trying to make it sound as good. Well this dac has me a step closer


Graeme Yorkston, Scotland.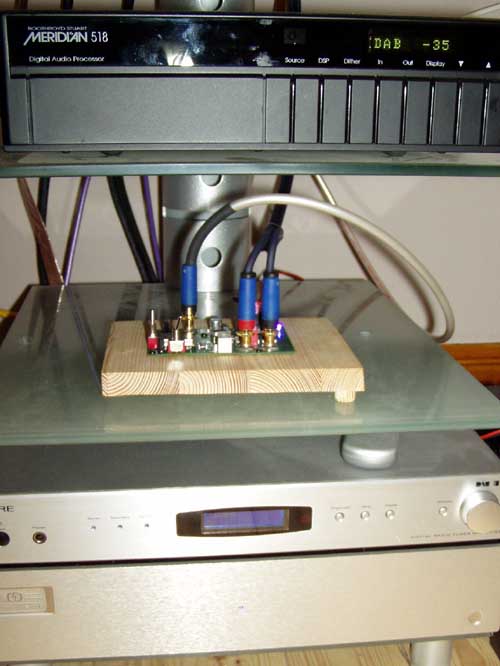 ----
This is a review of the Altmann BYOB Amplifier, Attraction DAC, Creation ADC, Altmann Phono Stage, , BYOB Speaker System, Altmann Acoustic Panel, Altmann UPCI (Ultra Precision Clock Injector) or Altmann JISCO (Jitter Scrambling Decorrelator).